Chief Security Officer Alex Stamos is leaving Facebook, and he has left an important message to his colleagues. The memo was circulated within Facebook on March 23, 2018, mere days after the Facebook-Cambridge Analytica became public. It was released to the public just last July 24th, following the announcement of Stamos' departure from the company.

Alex Stamos is a well-respected figure within the security community after his year-long battle with privacy issues at Yahoo. Stamos departure from Yahoo in 2015 was believed to have been due to the company's decision to comply to the secret U.S. Intelligence directive that allowed the government to search user emails. Stamos' presence at Facebook gave assurance to the public that the company was taking privacy issues seriously.
Stamos previously dispelled rumors regarding his departure from Facebook. But this week's public release of March 23rd note marks Stamos' last few days with the company. Stamos says his departure has been in the works since December 2017 and is not directly linked to the Cambridge Analytica scandal. Through his memo entitled "A Difficult Week", Stamos expounds his reasons for leaving, as well as criticized news outfits suggesting that Facebook has not done enough to prevent misinformation that fueled the 2016 U.S. election.

Some Important Quotes
We are moving into a world where the major platforms are going to be expected to provide our findings, attribution and data directly to the public, making us a visible participant in the battle between cyberwarfare titans.
It would be really simple to believe that the outcomes of arguments between a handful of people got us to this point, but the truth is that we need to all own this. The problem the company is facing today are due to tens of thousands of small decisions made over the last decade within an incentive structure that was not predicated on our 2018 threat profile.
We need to build a user experience that conveys honesty and respect, not one optimized to get people to click yes to giving us more access. We need to intentionally not collect data where possible, and to keep it only as long as we are using it to serve people.

We need to deprioritze short-term growth and revenue and to explain to Wall Street why that is ok.
We need to be willing to pick sides when there are clear moral or humanitarian issues. And we need to be open, honest and transparent about challenges and what we are doing to fix them.

Why It Matters
Facebook (FB) is the world's largest data collection agency, with more than 2 billion users willingly offering their private information. Unlike other websites, they have the capability to change realities, and impact outcomes.

The company's privacy woes can be traced back to its business model. And though FB needs to earn income like most companies, its executives and employees must realize the power they have in effecting societal transformation. Stamos' memo is a reminder that Facebook is only an organization made up of people who shapes the values and culture of the company. It is a reminder that businesses were developed to serve its clients, and such, must strive to protect client welfare

In a way, Stamos' pronouncements is true for all companies and institutions today, many of whom are actually replicating Facebook's business model. With companies actively shaping our world and the Fourth Industrial Revolution already upon us, one can expect unprecedented challenges to happen soon. If every business is willing to "deprioritize short term growth", to create an "open, honest and transparent" culture, and to "pick sides when there are clear moral or humanitarian issues, then we can expect changes in the way business (and societal interaction) is being done.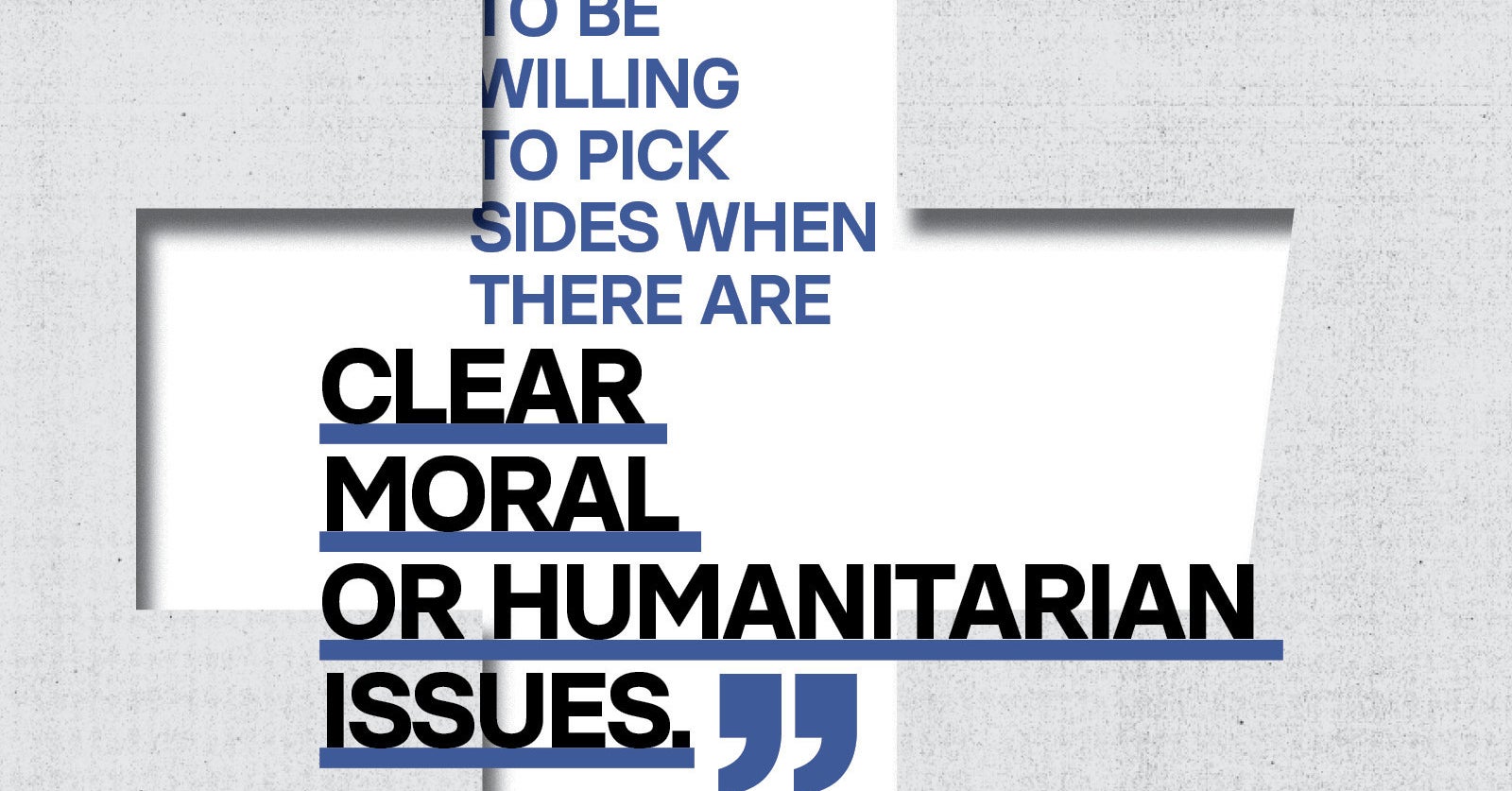 Top Facebook Security Officer's Departing Memo: "We Need To Be Willing To Pick Sides"
In a brutally honest note about his departure, Facebook's Chief Security Officer Alex Stamos calls on his colleagues "to intentionally not collect data where possible" and listen to people when they say a feature is "creepy."
https://www.buzzfeednews.com/article/ryanmac/facebook-alex-stamos-memo-cambridge-analytica-pick-sides